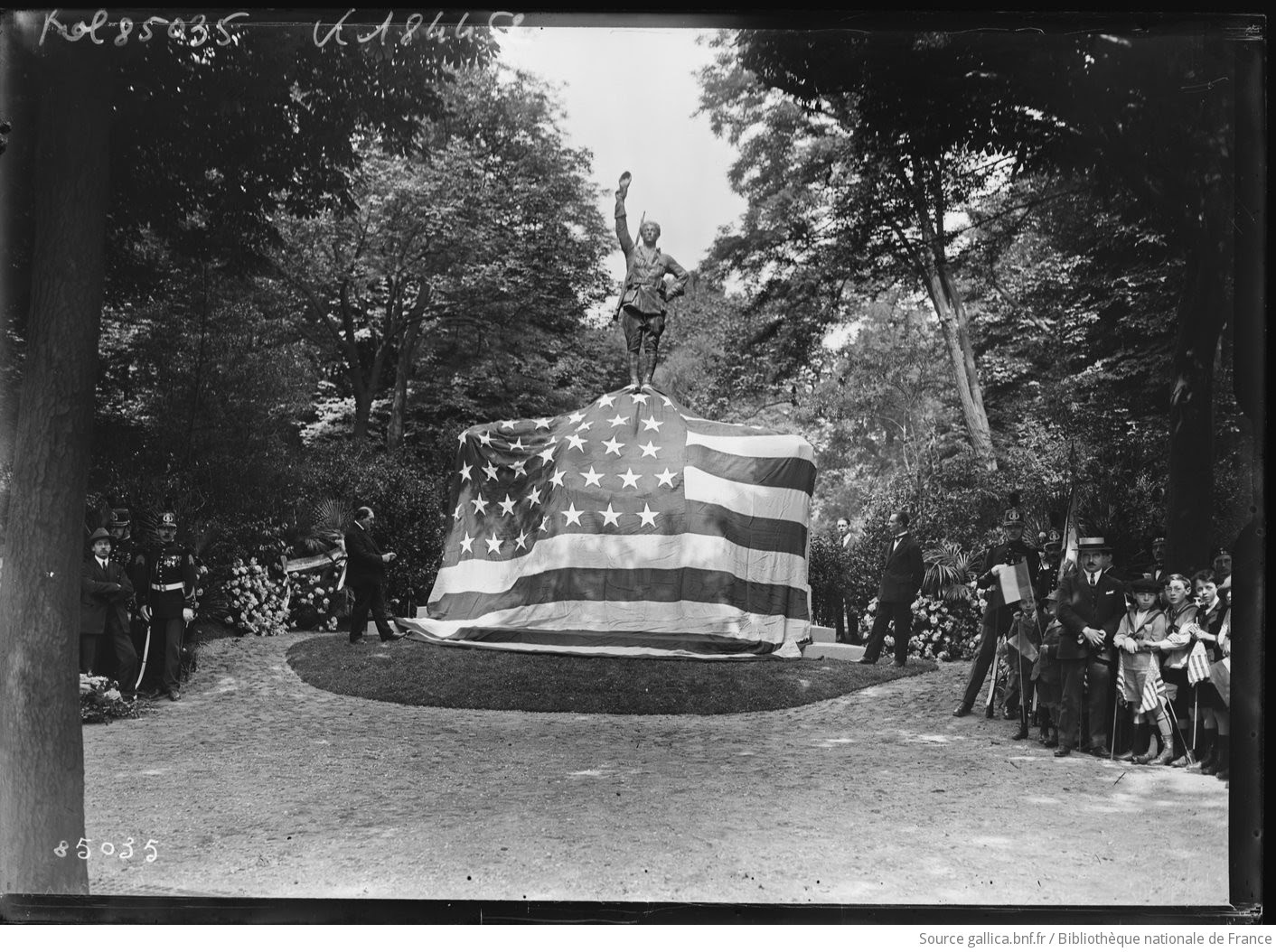 An Evening of Alan Seeger at the American Library in Paris June 5, 2017  19:30
A Modern Biography of American Poet-Soldier for France Alan Seeger
When the Monument to American Volunteers Fallen for France was dedicated at le Place des États-Unis in Paris on July 4, 1923 it was the statue of the young poet-soldier Alan Seeger that stood on its crown. He had joined the French Foreign Legion upon the first invasion of France in August 1914, fought in the trenches of Aisne, Champagne and the S
omme, written the signal poem "I Have a Rendezvous with Death," urged his fellow Americans to action in defense of the country he loved, and died on a battlefield near Belloy-en-Santerre on July 4, 1916. His contribution would resonate in France into the 1930s, and his poetry into the following century. One hundred years after his death, his memory would still be honored in Paris and in the Somme on the Fourth of July, 2016.
 A Rendezvous with Death: Alan Seeger in Poetry, at War, by Chris Dickon, is the first comprehensive and fully sourced biography of a young man whose life moved from Staten Island to Mexico, Harvard University, Greenwich Village, the Left Bank of Paris and death in the Somme. In spirit, he had lived in the era of chivalry and the knight, and was mortally wounded while reportedly in song, with a smile on his face, cheering his fellows on into battle.
The initial royalties from publication of Seeger's Poems and Letters and Diary in 1917, 1918 were used to help found the American Library in Paris in 1920. Join the author and composer Patrick Zimmerli for a Night of Alan Seeger at the library June 5 at 19:30, including a preview of the composer's Oratorio Alan Seeger, Instrument of Destiny to be premiered in Paris on the evening of June 7.